John the Writer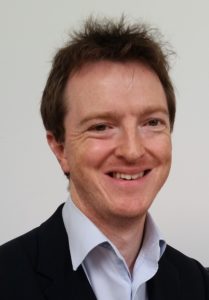 I am an award winning writer, author and speaker.  Vector Magazine, Ink Pantry, Universal Fancy Dress and Sci-Fi Bloggers are amongst the publications I have contributed to or appeared in.
What made you decide to become a writer?
I wasn't allowed to captain a starship (they don't exist…yet).
My parents had hundreds of books lying around the house. We had shelves but Mum and Dad liked to read a lot, so piles of books would be all over the place. I wasn't the smartest tool in the shed but I loved stories. Books were an escape for me. They had different covers and were often filled with places and people I didn't understand but wanted to know more about. It's probably why I'm better at reading then I am at doing sums. My favourite writers inspired me to start writing my own stories when I was 4 and I have been telling tales ever since.  However it was a trip to Canada in 2005 and a close encounter with a Grizzly bear that finally convinced me of something; the pen is truly mightier than the sword.
What's happened since then?
In 2018 my Sci-Fi short "By the Boiler's Hand" was long listed for the James White Award. In 2017 my Sci-Fi short "Thanks for Applying" won an award in the Writer's of the Future contest. I was shortlisted for the ABC Tales 30 Day Prose Pentathlon in 2013 and one of my modern fantasy shorts 'Remember the Difference' appeared on the Ink Pantry site as part of their Wednesday fiction series. In 2010 I was a runner up for the Writelink Christmas Chillers competition. In 2004, 2006 and 2012 I earned recognition from the London School of Journalism and Open University for my creative writing.  I was delighted to appear at the Nine Worlds Convention in 2015 and 2016 as a panel speaker and workshop contributor.  
I continue to provide copywriting and digital content services, and work as a writer and consultant for Wellment a workplace mental health training provider. In between all of this I have written three novels, and am working on a fourth.
Good writing comes from writing pages of bad before something readable emerges. My goal is to delight more readers with my work enabling me to spend more time telling tales. 
Follow me on Twitter @TheOnlyJohnnyA 
Get in touch using the contact form here.
I will respond fast if you have a working starship or TARDIS. If you are a call centre or spam robot, your message will be blasted into a black hole automatically.